Last week I purchased and sewed my own Ray Way Pack from a kit by Ray Jardine. The kit itself was for a size L 2800 cubic inch (~45L, ~60L with the collar) pack. It's frameless and without a hip belt.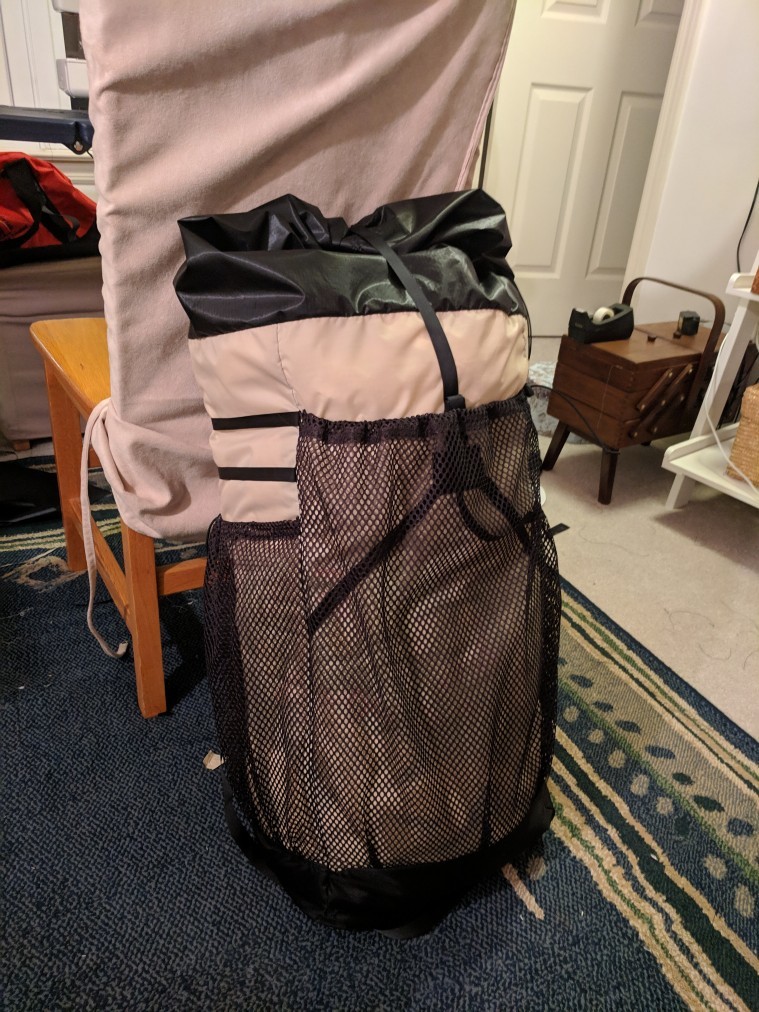 Ray is a famous hiker and climber who has written books on ultralight hiking, completed the AT and PCT numerous times, sailed around the world, climbed almost every mountain in Colorado, and much more. His design for the pack stems from his own personal experience and roots itself in the notion that a small light pack equates to less fatigue and longer distances traveled. This style is outlined in his book, Trail Life.
Ray has created his own ultralight shelters, quilts, packs, and outer layers. Much like this pack, each is available as a kit for sale on his website. His kits are highly regarded on the /r/myog subreddit.
Most ultralight packs derive their design from the Ray Way, including Zpacks and Hyperlite Mountain Gear. I recommend taking the plunge and making it yourself and spending the extra money elsewhere.
I would not have even attempted this if it weren't for this blurb on their site:
Note: We have found that people with no sewing experience have the highest rate of success, approaching 100%. This is because they tend to read the instructions more carefully. Virtually the only ones who have problems are the ones that try to figure things out ahead of time. [..]
Inspiring words, but I was still hesitant.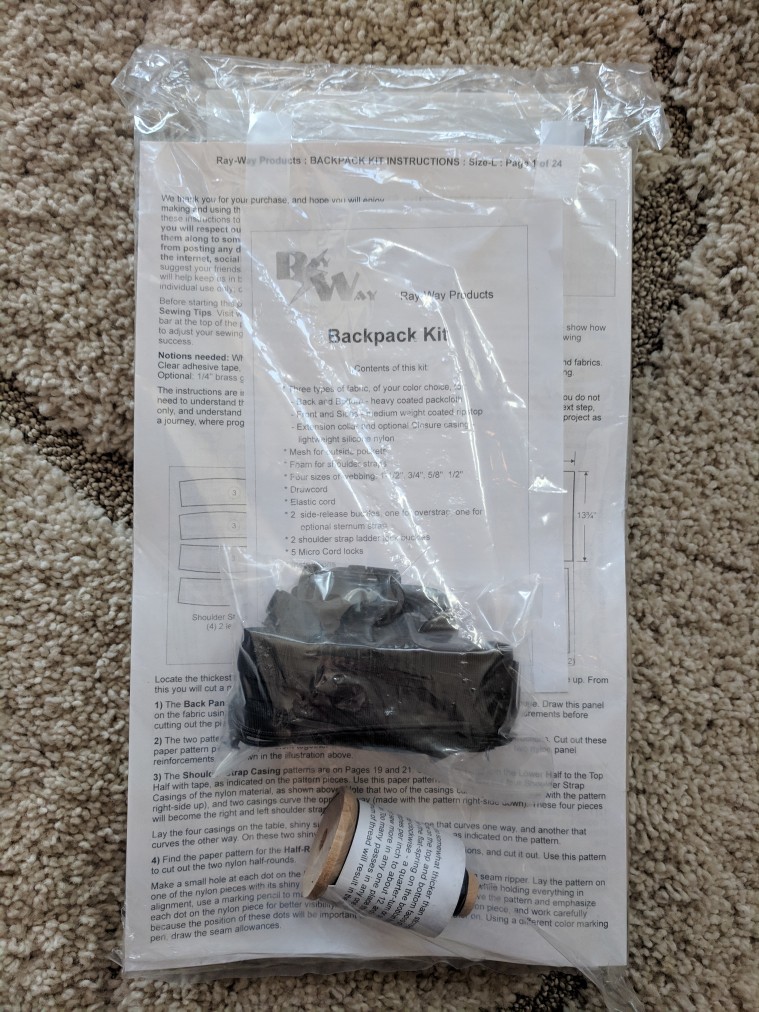 The instructions were well written and aimed at beginners. I've only ever done very basic hems before, so having each step thoroughly written out was helpful. Only an off-the-shelf sewing machine with a straight stitch is needed.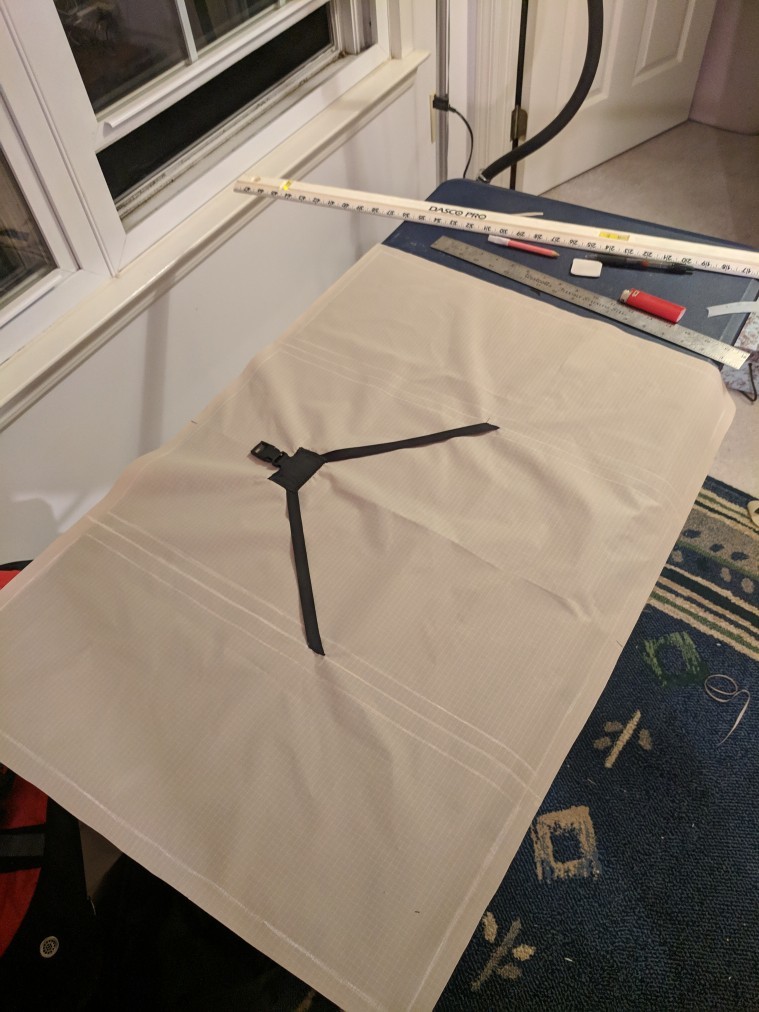 The front is made out of generic 1.9oz PU-coated ripstop nylon.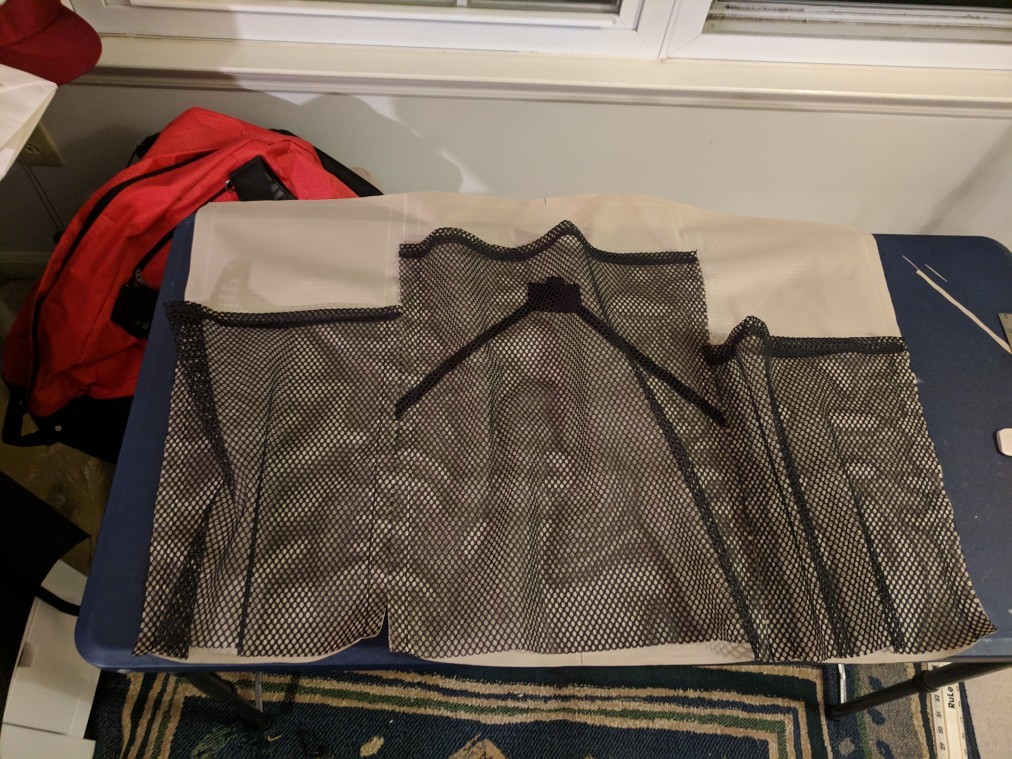 The panels do not get cut out. All the attachments sew right into the seam allowance line.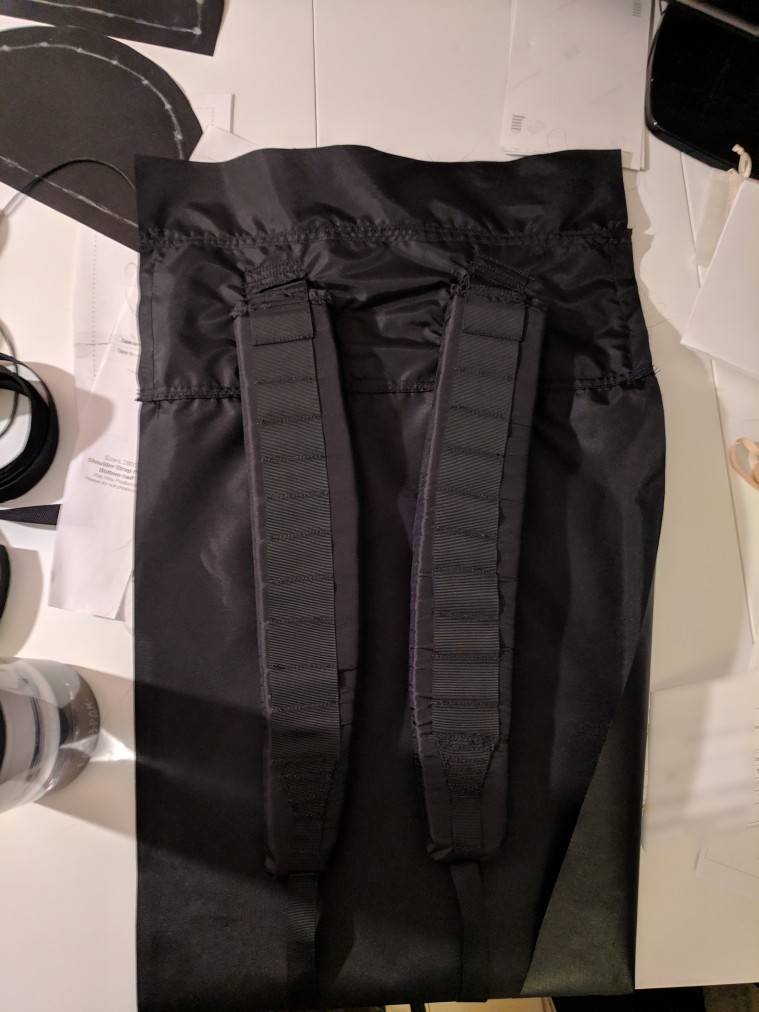 The shoulder straps are very thick since they use a 5⁄8" piece of foam. Simple and more effective than the 3D spacer mesh found on most packs these days. The back is made from a heavy coated packcloth.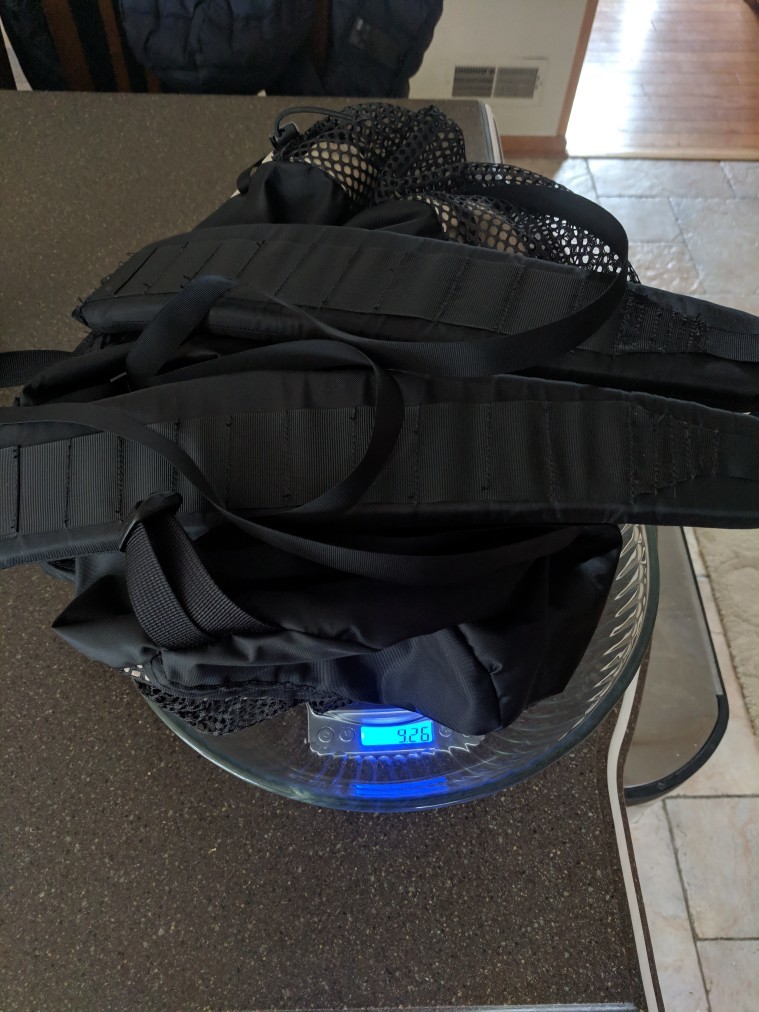 9.26oz (.58lbs) for the final weight. A typical lightweight pack like the Osprey Exos 48L weighs around 40oz (2.5lbs). Having such a light pack results in a huge weight savings with my "Big Three". The extra 2lbs saved is a day's worth of food or a little under a liter of water.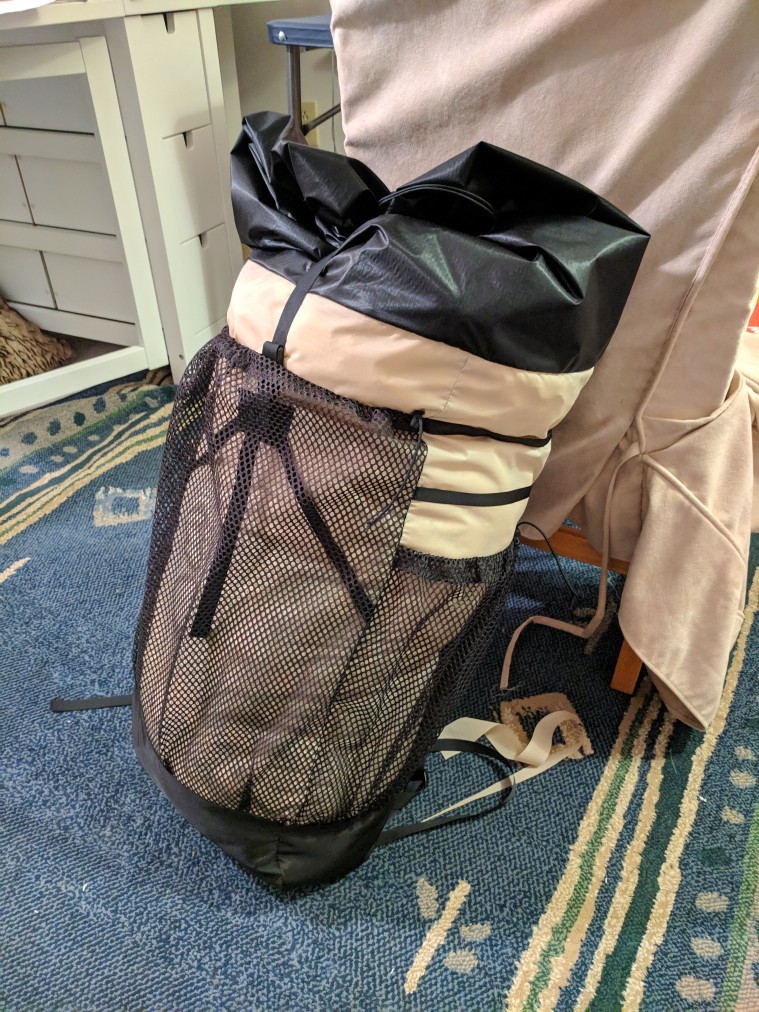 The kit is a bit pricey, but fair. I learned a lot and now I'm confident I can sew other accessories like hip packs and stuff sacks.
I'll be doing a test hike with the pack to see how it holds up. My current gear setup is more bulky and traditional (upgrading in increments), but seems to fit.